New: Online Plagiarism Checker
The plagiarism checker is now available on Tinq.ai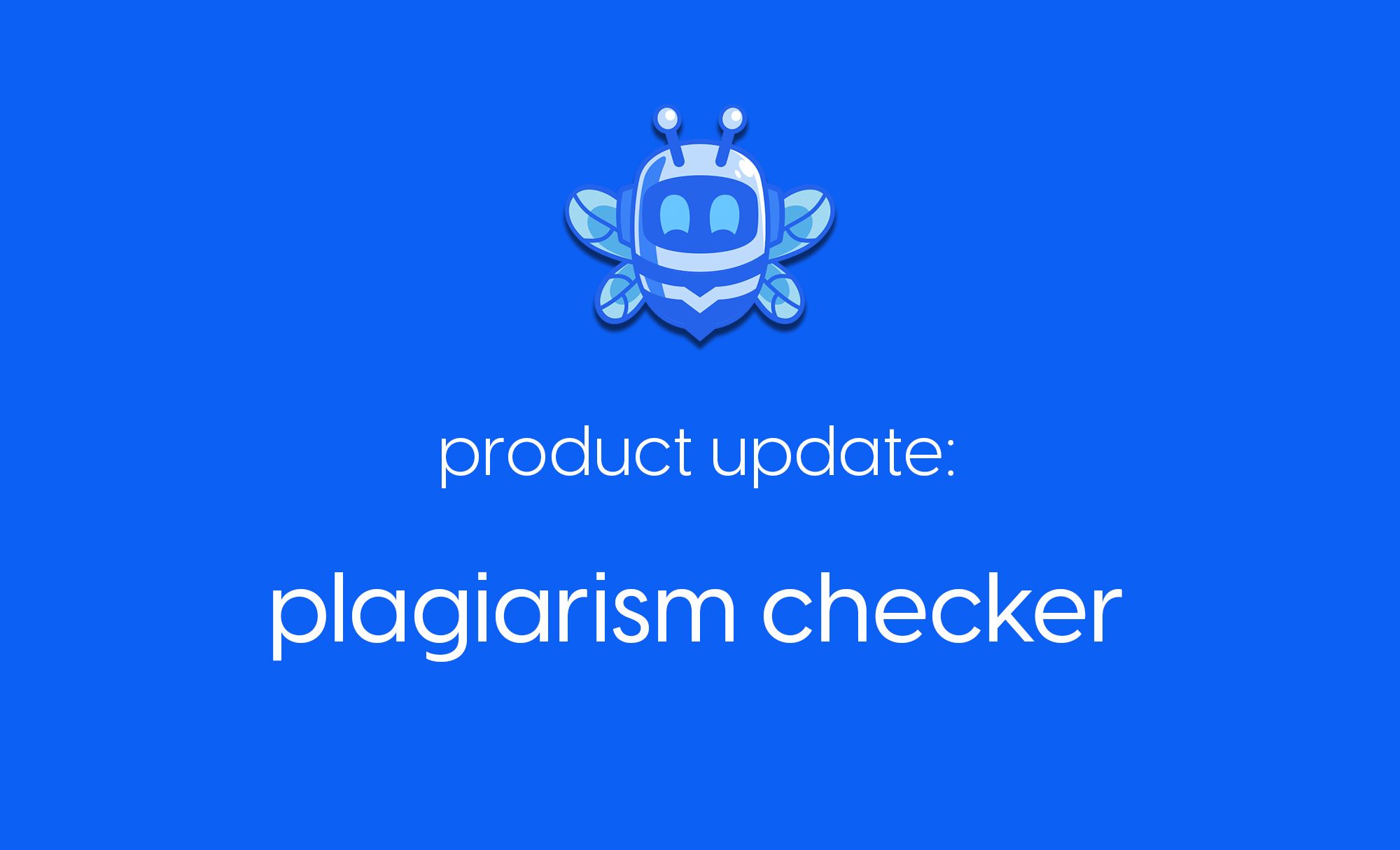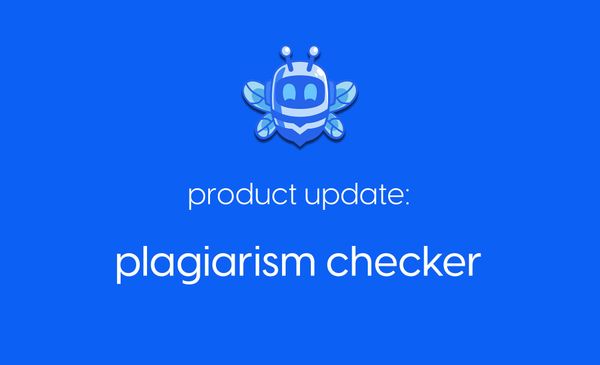 After many requests from users, we've finally decided to bring it to you! Tinq.ai now has a fully integrated plagiarism checker.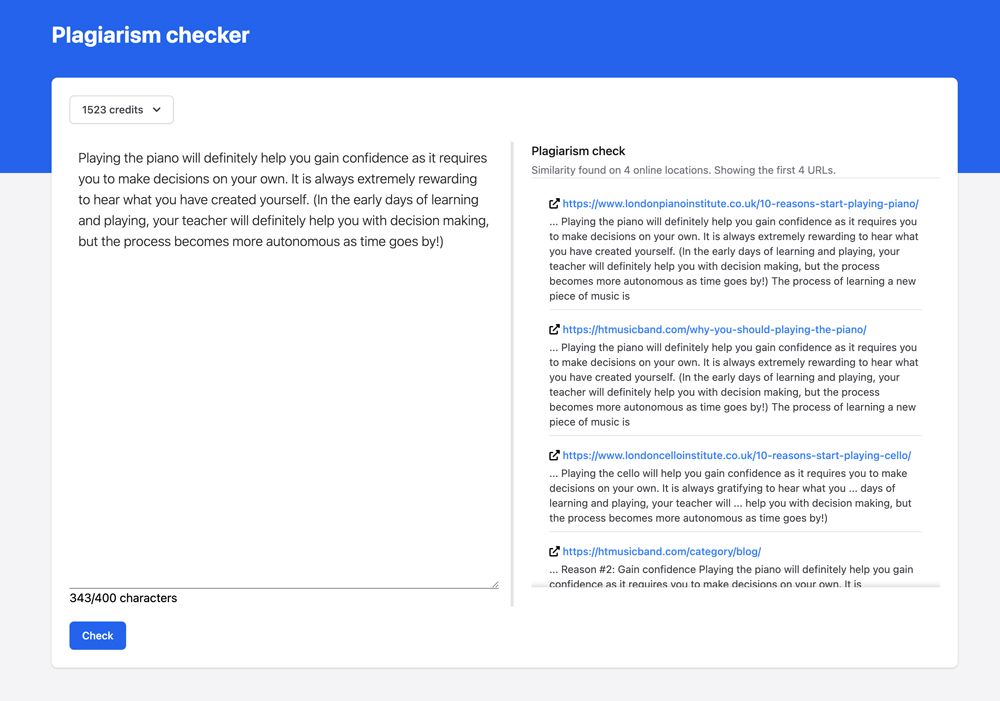 It works by scouring the web in search of occurrences for the text input, the great thing is that it does not only search for the same text, but similar sentence structures and other various manipulations. An API endpoint will be available soon.
When entering a text, simply press "check", and you'll be displayed where a similar entry has been found on the web; or other publicly-available online locations.
Note that we do not check on private databases.
It is also integrated with the advanced rewriter, which allows you to easily check the ability of your paraphrases to bypass plagiarism checks.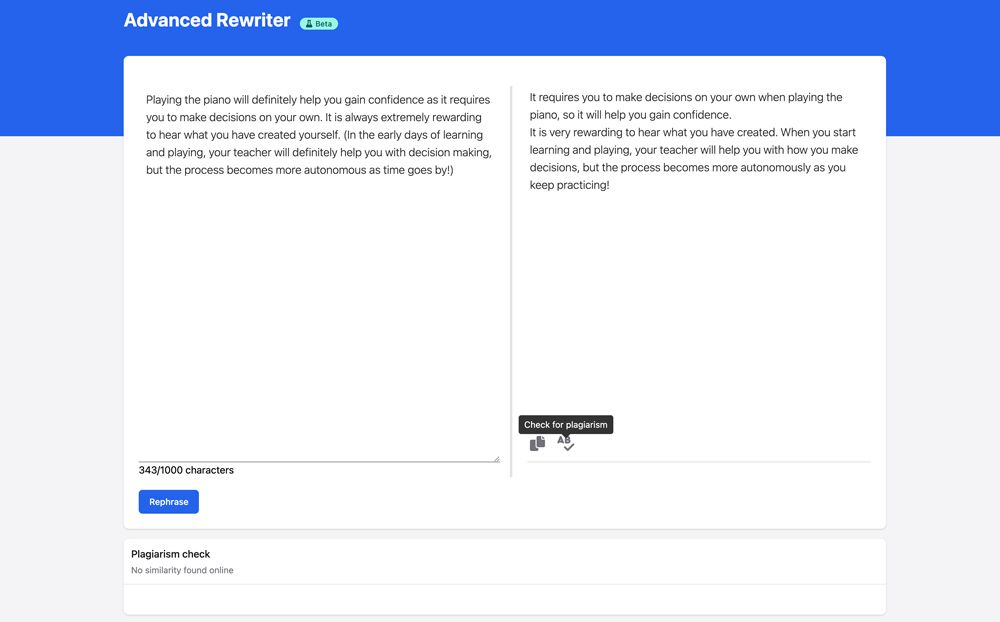 Most of the time, the rewriter does a really good job at rewriting, therefore no similarity will be found online.
The plagiarism checker is an add-on that costs a one-time fee of $5.99 for 500 credits. Each credit allows one search of up to 300 words. Each additional 300 words will add 1 credit to the cost.
Example: When making a check for a string that contains 300 words, you'll be charged 1 credit. If you check a string that has 350 words you'll be charged 2 credits, the same if you check for a string with 400 words. If your request has 900 words, you'll be charged 3 credits. So on and so forth.